M-Series Steam Boiler Range
Robust, reliable, and built to last, the M-Series is the ideal balance between efficiency and size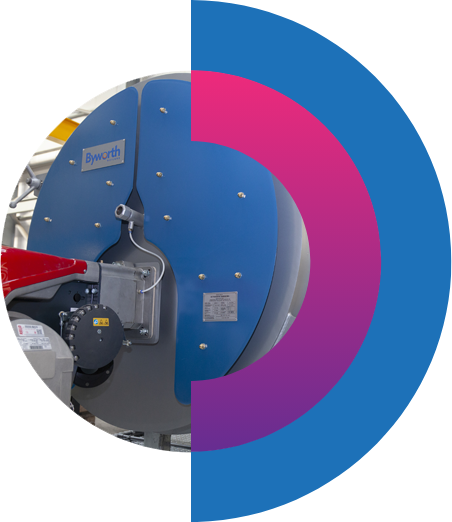 With sizes from 250 kg/hr and a working pressure up to 13.8 bar g
The Byworth M-Series boiler range is the perfect steam solution for those needing drier high-quality steam for their small to medium applications. With a host of benefits, this compact horizontal boiler is designed for ease of use and ease of maintenance, reducing your site downtime significantly.
Why the M-Series is the right industrial steam boiler for you
Suitable for a wide range of liquid or gaseous fuels including natural gas, LPG, LNG, biogas and heating oils
Less than 100mg/m³ NOx when firing on natural gas *

Less than 200mg/m³ NOx when burning class A2/D fuel oil to BS 2869 *

Lightweight, hinged front-door

Removable rear doors

Spiral wound turbulators significantly improve efficiency without increasing the boiler footprint

Available as a compact, skid-mounted option for the those with limited space

A wide range of upgrades are available including efficiency enhancements and controls for unattended operation

*Applies to boiler range 1500kg and above
Considering upgrading your site to an M-Series boiler?
Why not make it a package by including industrial boiler ancillaries?