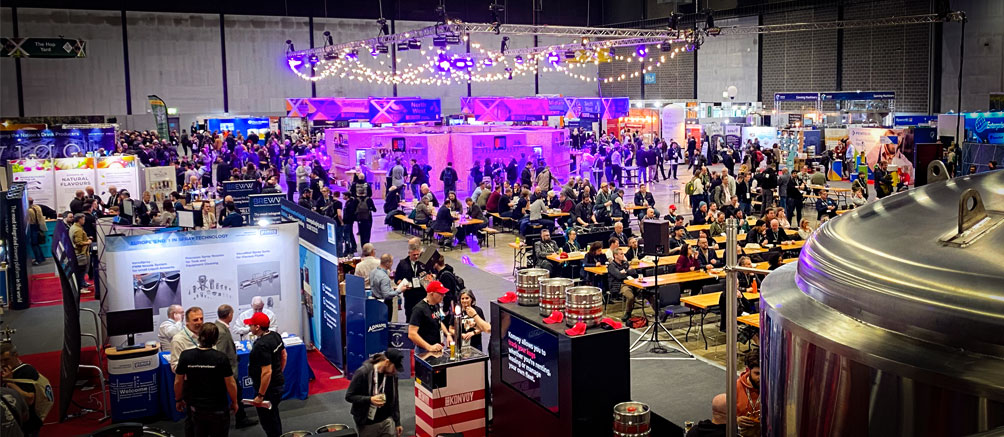 Byworth promoting British manufacturing at craft beer trade show BeerX 2023
BeerX 2023
Posted 29th March 2023
The Byworth Team recently exhibited at the craft beer trade show BeerX. This was our first exhibition in four years and the BeerX buzz did not disappoint!
The trade show, held in Liverpool's Exhibition Centre, showcased some of the best craft beers from around the country, attracting thousands of beer lovers and industry professionals alike. Over 2000 delegates were scanned entering the show across the two days which demonstrates what a popular event this is for the growing craft brewing industry.
The Byworth team showcased our newest addition to the Byworth boiler range, The Peaksman vertical steam boiler, which is designed and manufactured in West Yorkshire. We aimed to highlight our commitment to British manufacturing, which is critical to maintaining high-quality standards and reducing the carbon footprint associated with importing from abroad.
The Byworth Boilers team were also keen to educate the attendees on how our boilers can significantly reduce energy consumption and costs, making them an attractive option for breweries looking to lower their environmental impact and save money.
Overall, Byworth Boilers' appearance at the craft beer trade show demonstrated the crucial role that sustainable manufacturing and energy-efficient solutions play in the industry. As more and more companies prioritize environmental responsibility, it is hoped that Byworth Boilers will continue to be at the forefront of this movement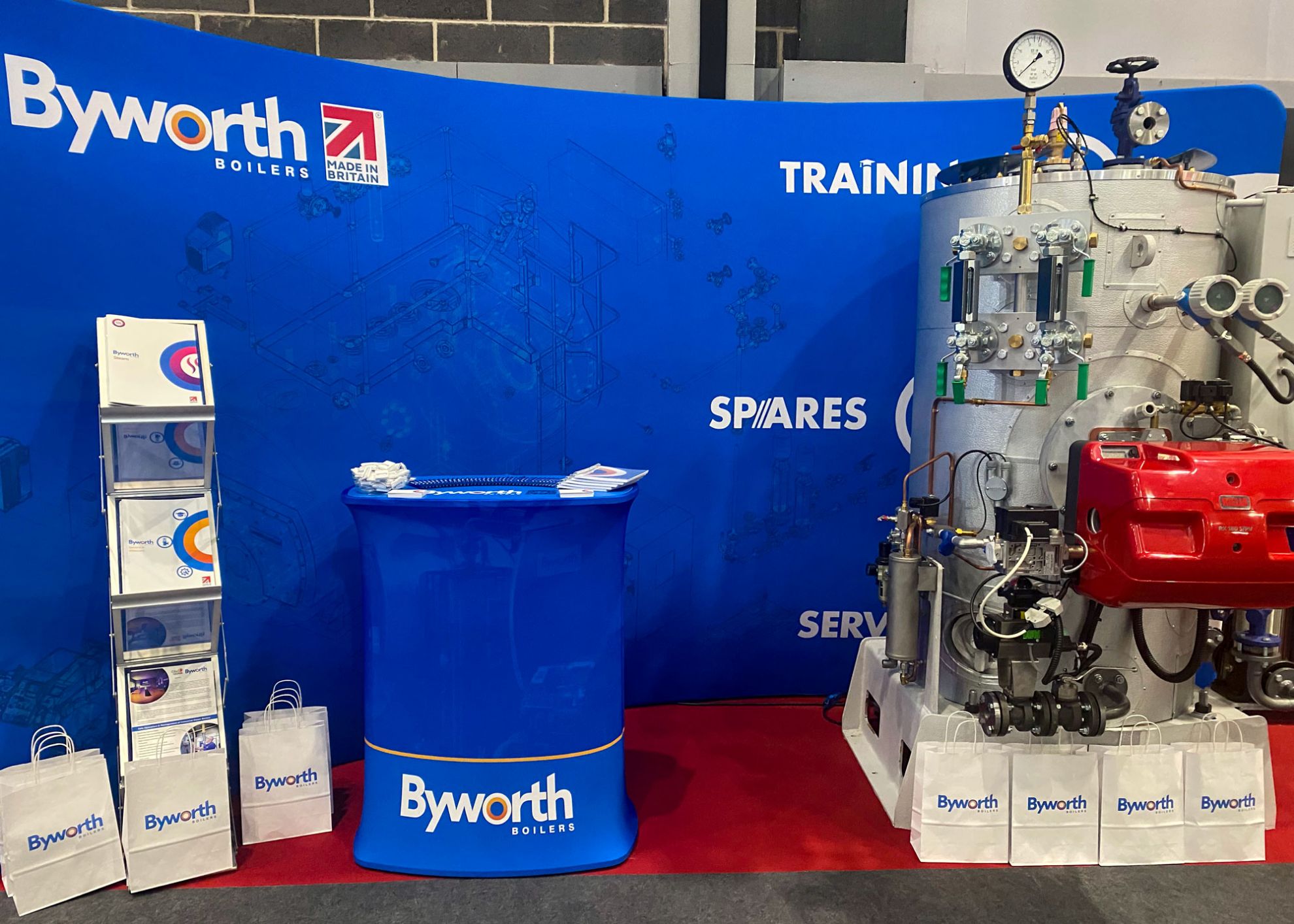 The Byworth stand with it's Ultra low NOx vertical steam boiler; The Peaksman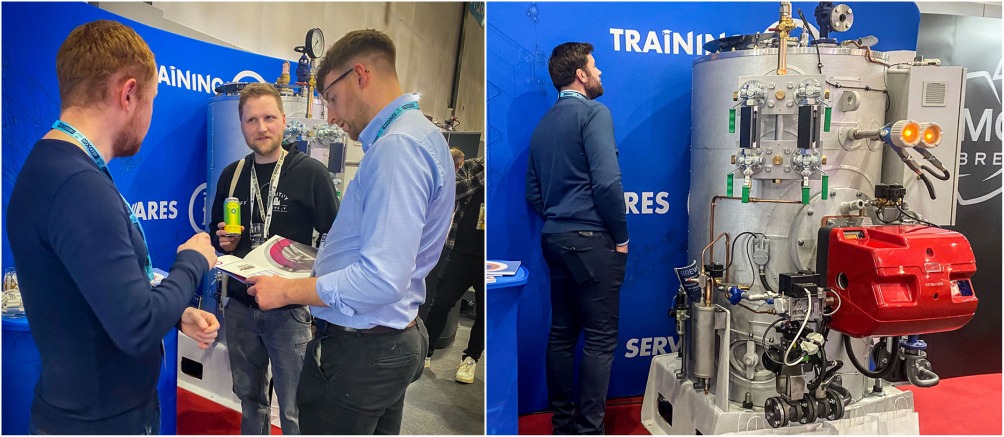 The event gave us the opportunity to showcase our expertise to new and existing audiences, and to demonstrate the benefits of choosing British-made products.