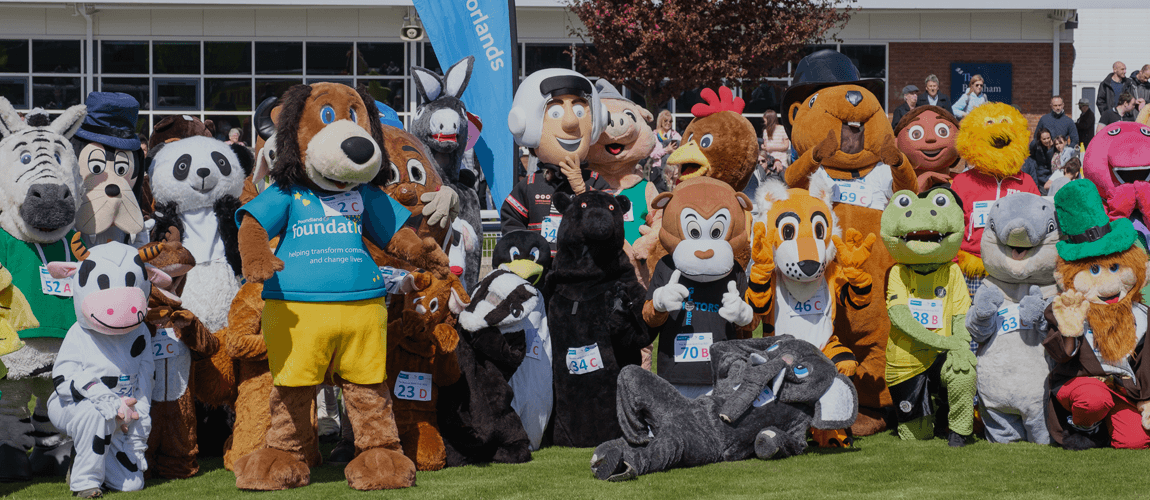 Byworth the Beaver competes in the 11th annual Mascot Gold Cup
In April 2022, Byworth the Beaver donned his racing t-shirt and top hat to compete in the Mascot Gold Cup race at Wetherby races all in the name of charity.
The event, which is organised by the amazing fundraising team at Sue Ryder Manorlands hospice, raised over £15,000 to help fund the palliative care and day centre facilities that are provided for those needing end of life care and their families.
This year's runners pulled out all the stops with their costumes and their fundraising efforts, with prizes being awarded for most money raised, most entertaining mascot, and the last place trophy.
Our Byworth the Beaver gave the 1 furlong sprint his all and crossed the finish line in a respectable 50th place. But, as you well know it's not the winning that matters, but the taking part, and in this case, the fundraising. The total amount raised by Byworth the Beaver and his fundraising teams was £240.
It was great to see a selection of other local businesses participating including The Great Northern pub, car garage Globe Motors, C & L Herd Butchers, and even Conservative MP Robbie Moore.
A huge thank you to everyone that donated to Byworth Beaver and any of the other mascots. We had a great day cheering everyone on and are looking forward to a return appearance for 2023.