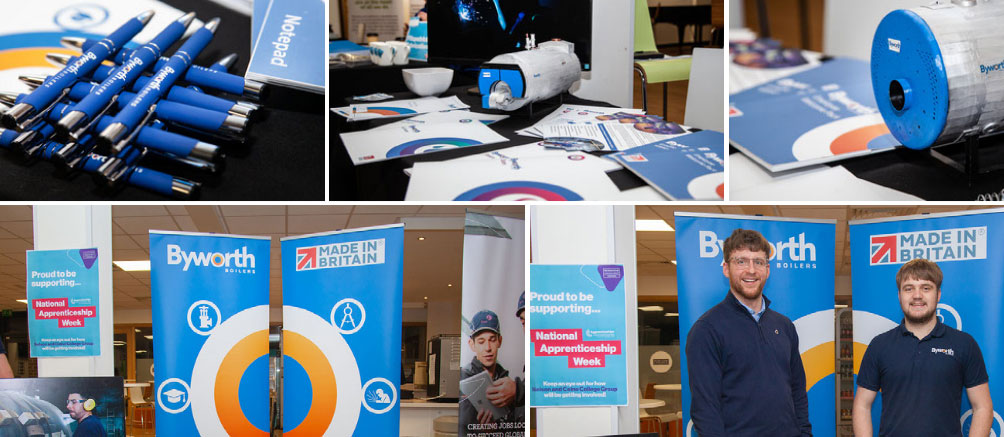 National Apprenticeship Week Careers Events
Posted 27th February 2023
Our Team of current and past apprentices have been out and about visiting schools and colleges recently as part of a series of events centred around National Apprenticeship Week which took place at the beginning of February.
The events were a great opportunity for young people to see the range of sectors and career paths available to them before they make the key decision about where they wish to continue their education after school. Our past apprentices Noah, Curtis and Seb were all eager to share their experiences with the visitors to our stands, and explain how the apprenticeship program has contributed to their career progression.
Many of the young people we talked to were confused about which area they wanted to progress within and which further education route was right for them. For some people the idea of going to University is something they have been looking forward to for years. For others, university is unappealing, terrifying, or too expensive, and these people need to be made aware of the other great career paths that are on offer.
Our organisation is full of apprentice success stories such as our Technical Director Jason who started out as an apprentice in the Electrical Department and went on to develop our award winning Unity control system. And Service Engineer Aaron, who was nominated and went on to win Apprentice of the year. Arron is now one of most experienced engineers and works alongside our current apprentices to ensure they have the support and guidance they require to achieve great things in their career.
Some people have joined the team in a role that they have loved and stuck with it, like Jordan, who started out as a welding apprentice and is now Chargehand of the post hydro welding bays. Others have joined the team and through a desire to keep learning have moved through and progressed to different departments and roles. Like Seb, who started as a welding apprentice, then progressed into the Projects Team by completing his HNC and HND, and recently took the leap into a life on the road by moving to the Sales Team.
The point we are trying to make is that you don't need to know exactly the role you want to do for the rest of you working life. You just need to find a path that interests you and that will help you to grow, learn, and find out what you are great at!
We look forward to welcoming more apprentices onto our apprenticeship schemes in the future and helping more young people to discover who they are and what they want to do.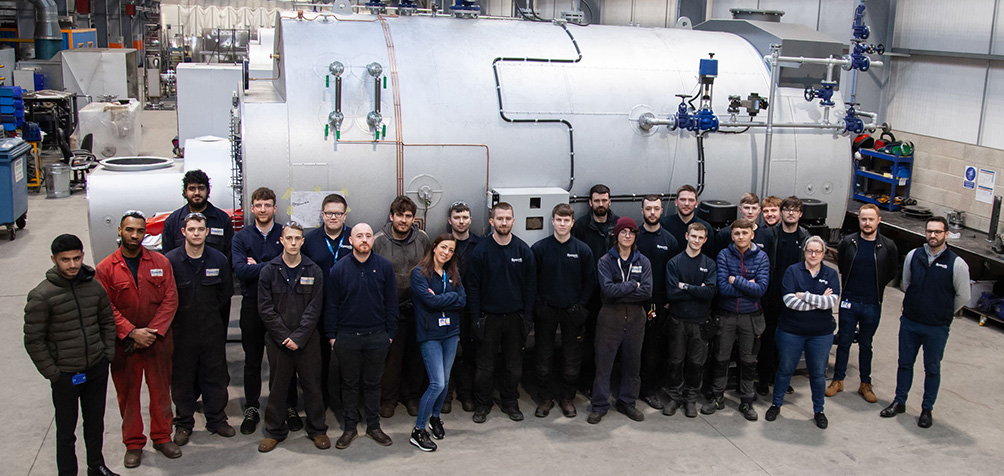 Our current and past apprentices pose for a photo for National Apprenticeship week