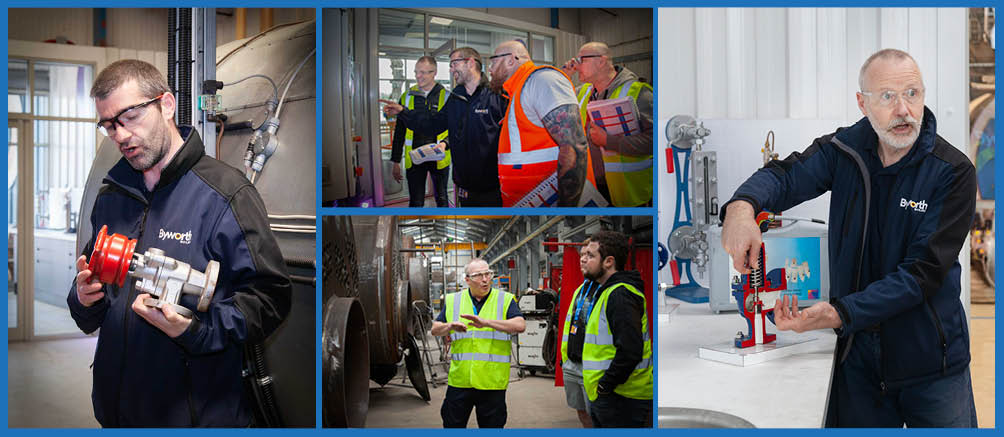 Training at Byworth Boilers
Posted 18th September 2023
Over the last few years the training offering at Byworth Boilers has seen significant growth and development. This growth incorporates the range of courses and content on offer, the skill and expertise of the team, and the facilities and equipment available. All of these individual aspects have enabled us to become one of the best Industrial Boiler Training Facilities in the UK today.
In this blog we will follow the journey from our one and only trainer delivering courses in a basement room, to a three trainer strong team delivering and developing multiple courses, in state of the art facilities.
For many years Dave T has provided both in house and onsite training courses ranging from New to Steam (for the true beginners), to more advanced accreditations such as BOAS.
Dave has a wealth of experience in teaching, engineering and all aspects of the boiler house processes which make him the ideal trainer for our candidates. Dave's skills and technical knowledge together with his sense of humour create training that is excellent in terms of content and delivered in a way that is easy to understand and enjoyable to learn.
In 2020 the coronavirus pandemic meant that all our Training courses were put on hold as we respectfully followed the instruction to "Stay home, save lives, and protect the NHS". During this time many training providers moved to a digital, video style delivery for their courses to enable training to continue. At Byworth, we feel this is not an acceptable way to learn how to safely operate and maintain such powerful equipment. Instead we used this opportunity to enhance our future offering by investing in our facilities. We added an additional boiler to our training boiler house, meaning candidates have the opportunity to experience working on a vertical and horizontal steam boiler. We added a new training room with an exceptional birds eye view of the factory floor to enable candidates to see the boiler construction as they learn. And finally, we extended our boiler house to incorporate a dedicated water treatment area with all the equipment required for successful water treatment and testing.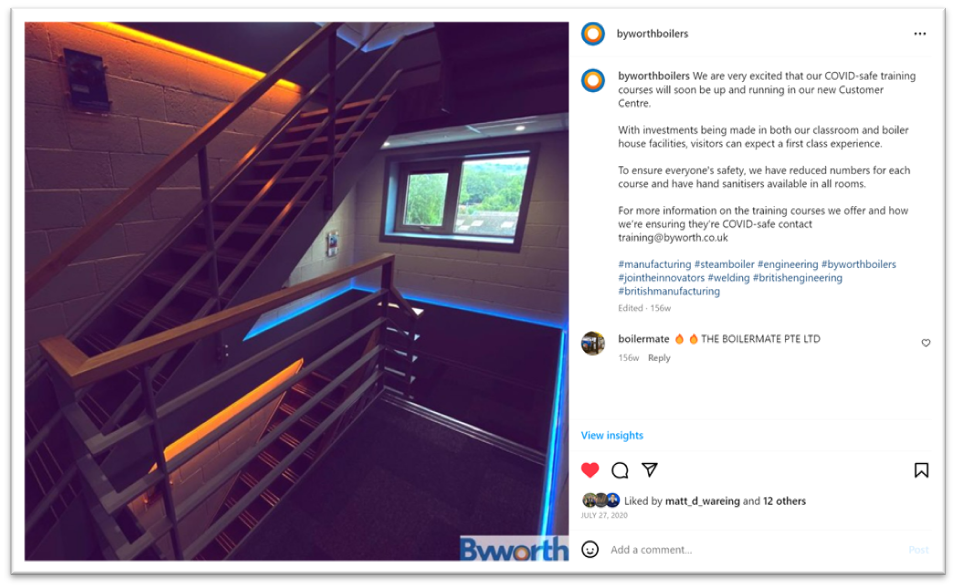 In 2021, as the end was in sight for the covid 19 pandemic, demand for in person, practical boiler training began to grow once more. As enquiries and requests began to mount, we were faced with two options. Increase capacity to enable Dave to train more people on each course, or find an additional Dave! It was decided that increasing delegates would impact the quality of the training and the experience as a whole and consequently in June 2021, we found another Dave.
Dave S joined us bringing with him a vast range of experience in industrial manufacturing. Starting out as an apprentice Dave gained valuable industry relevant knowledge and experience over the years before moving into technical roles and product development.
So now we had two Dave's, one trained by the other, both offering 5 Star training experiences in house and across the UK. It was time to take our training offering to the next level. To develop something that we could truly be proud off. Something unique to Byworth.
A new and Unique offering
In the world of industrial boiler training the credentials everyone thinks they need to achieve are BOAS. But what if we told you there was another course that would provide you with not only the same knowledge as the BOAS but would also provide you with a hands on learning experience from industry professionals? Our City and Guilds assured Safe Operation & Management of Industrial Steam Boilers course was created and developed by our in house trainers and offers a unique learning and assessment method.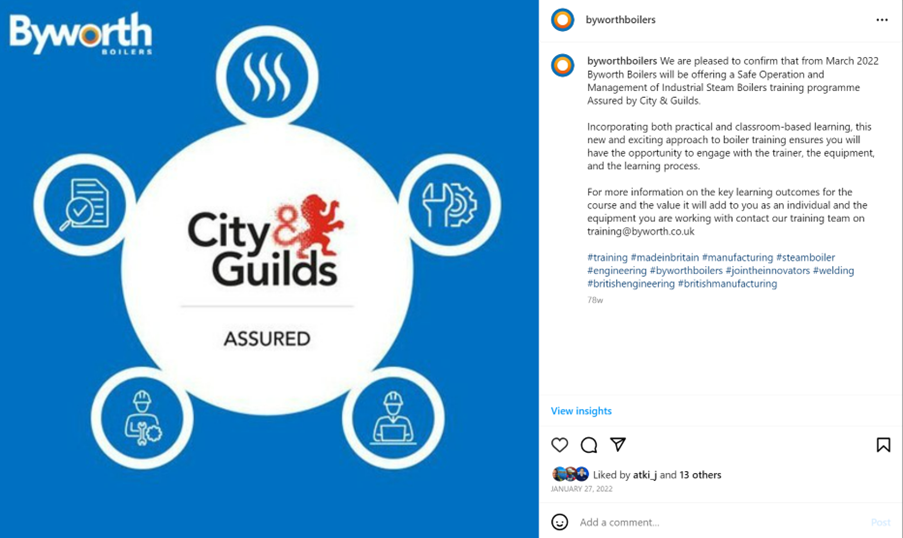 The course is split into 12 teaching modules that are logically arranged to cover the boiler system from cold water supply, through control, and ending with the basics of boiler management. At the end of each section of learning there will be a short online test or practical assessment with an industry professional.
With more courses on offer and demand continuing to grow, in 2022 the time had come to recruit another full time trainer to join the dream team. We struck gold finding Mike and in December 2022 he began training to train and shadowing the two Dave's. Mike hit the ground running and took his first ever course in March 2023 (Water Treatment) and by June 2023 he was delivering his first fundamentals course. Flying solo.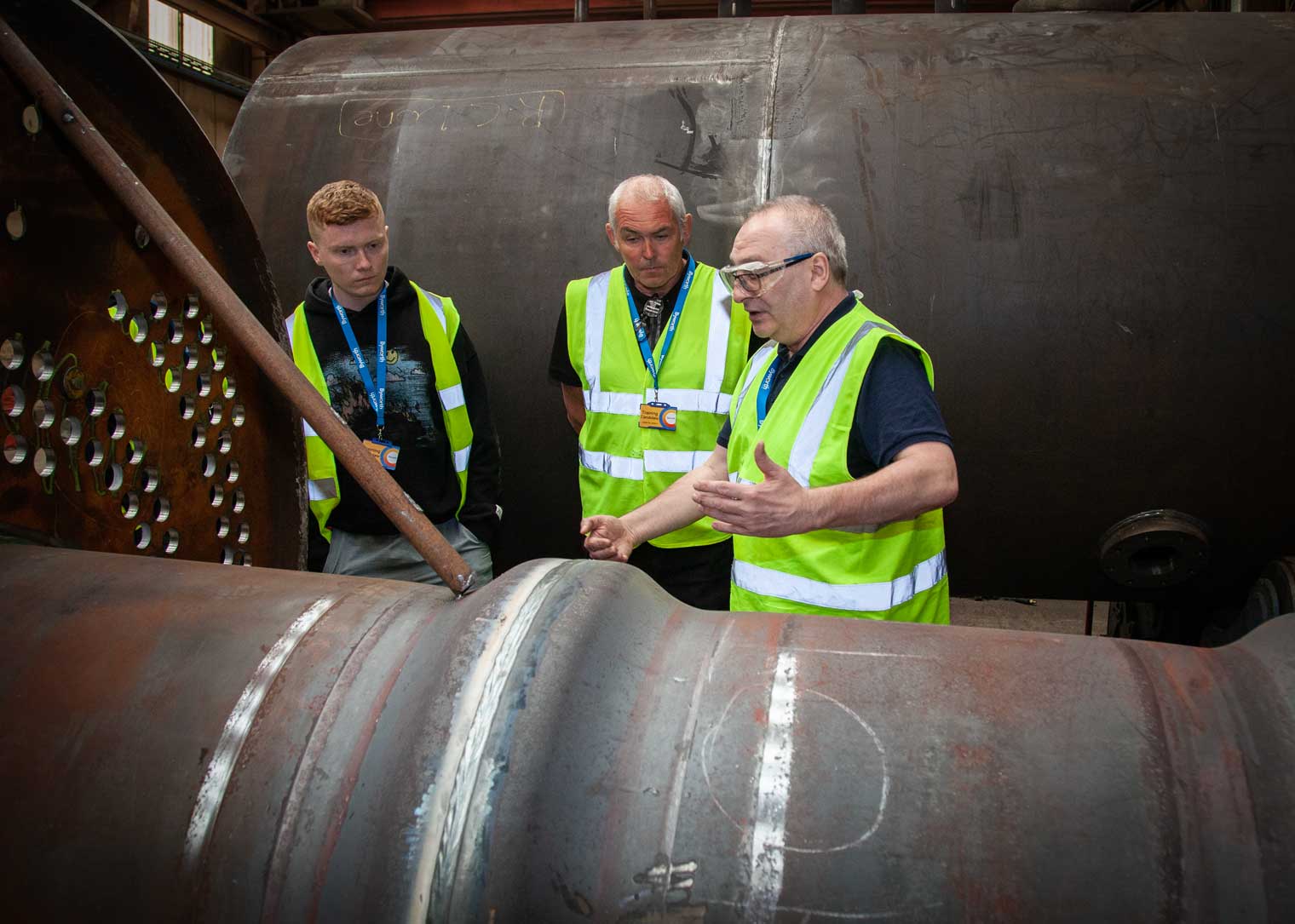 There is one crucial member of the training team that we have yet to mention. The integral cog that keeps the department running, ensuring that everyone's diaries are planned, everyone has the teaching materials they need, candidates have all the information they require. She answers enquires and deals with problems. Issues certificates and generally keeps the training machine running. And that person is the amazing Teresa.
So there you have it, the story of how Dave took something that was working well and developed it into something amazing. The Byworth Training Department offers an experience above and beyond rival training providers and we hope to see you on one of our courses soon.